The living room is the most important space in your abode, and that must be in proper shape. This is a part of the home where guests have easy access, and hence this space must have the best design work implemented. Many have a nicely decorated home exterior, but it focuses on the living room interior, which speaks more about your class and tastes as a person. Therefore, if you feel that this home part is not in proper shape, there is a need to work on it.  
We spoke to a top interior decorator in Kolkata, and he had to say that these are some of the best times for homeowners who are eager to implement the latest design trends into the living room space. The interior designers are doing some great work, and one can select from tranquil, relaxing back nature looks to even some earthy colors. There is the scope to be creative with this part of the home, and let me update you on the latest trends.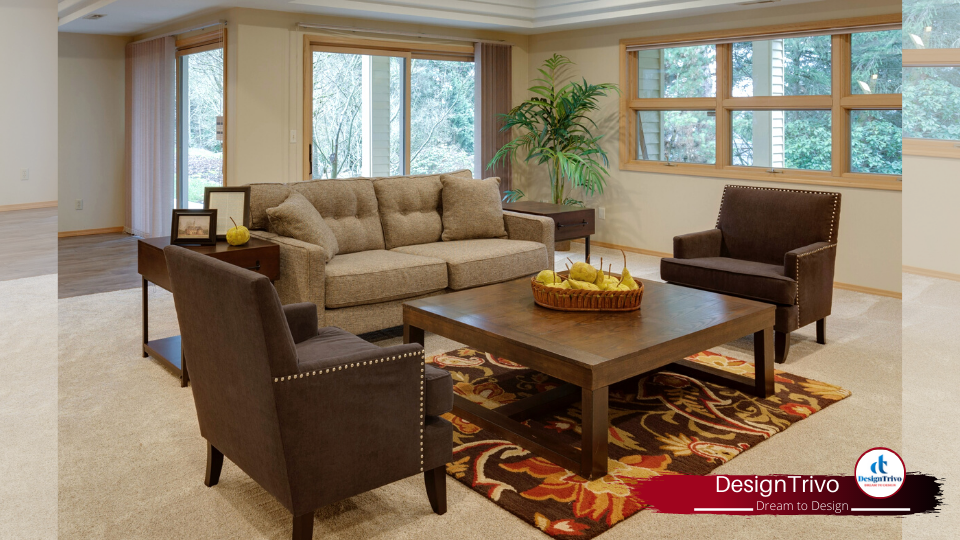 Bringing the outside inside
It is a living room design trend, which started some time ago, and the trend should continue because we are still mostly confined to the indoor. The pandemic still looms large, and there are plenty of you avoiding the outdoors. Hence, the theme is to bring the outside world into this space. It is about having this space full of succulents, and they are easy to care for. One can also have large leafy plants, bringing a sense of calm and relaxation to this space.
The clever use of colors has always made a difference to the living room designs, and it should be no different this year. This year it is about grounding colors, and early tones seem to be popular. The trend is also for natural textures in the form of rattan or even woven jute. There has also been the use of earthy pigments in terracotta or sand to create a natural feeling. It is a grounding environment and a complete disconnect from the modern corporate hectic lifestyle.
Hard flooring is popular, and if you have to create a statement here, it will have to be with rugs. It serves a double purpose here, and first, the presence of rugs offers the necessary comfort to the feet. Alongside it adds a layer of color to this room. You can opt for big, bold prints and large-scale patterns to the rug placed on the bare floor.
This is a design theme popular this current year, and it is moving towards opulent lighting. Velvet is a popular color choice in this theme, and one can invest in a velvet sofa. One can also have velvet cocktail chairs and even glamorous lightning.
Some living room design ideas should work wonders, and it is better to discuss with the professionals. You can search on the net for home interior designers near me. You will run into home designers, and one can seek professional work for the living room designs. They will help to create a vibrant, well-designed living room space.