Some Of The Inspirational Modern Dining Room Ideas
---
Decorate your dining room with elegant looks which will be your favorite place to have a conversation with your family. Dining is an art, the dining room is the space where you enjoy it.
If you want to enjoy your dinner with all members of the family, then the dining room need to designed uniquely. Designers have to keep in mind the personality. Also, the choices of each member of the family and common liking are equally considered.
DesignTrivo try to create that thing! We understand the need of the family members from this place. Hence provide special attention to this particular space.
The dining room designers of DesignTrivo provide special attention to various features. Especially the comfortable seating, easy access to common things, durable materials of the table and chairs, soothing home decors, a touch of nature and light, etc are focused. Our expert team of designers does a minute of research work to extract the right dining room design for your home.
To change the look of your existing dining room, contact with DesignTrivo, The top-most interior design company in Kolkata right now. We will create an evocative interior of your dining room and make it more customized.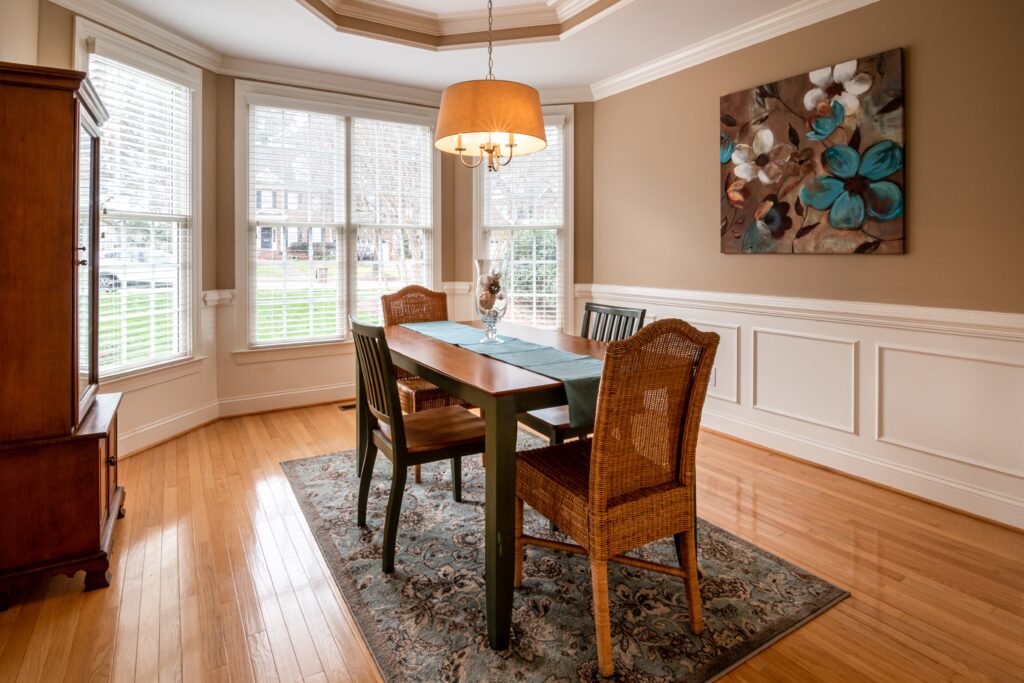 some of the beautiful Dining-room set up that can make your dining space look better:
Proper Reflection of lights:
Dining-room lighting is an important part of designing a dining space. You can install single large pendant light over a small dining table or base light around the dining table,it's look perfect for your dinning table. You can also install dimmer light to control the mood or vibe.
Choose The Perfect dining Table:
Dining table must fitted into your dining space properly and leave space for comfortable sitting chairs and make sure easy to move around the space. Then you can look at the different style of dining table with matching home interior . Dining table selection deffer from traditional to rectangular shaped or rusting setting choose accordingly.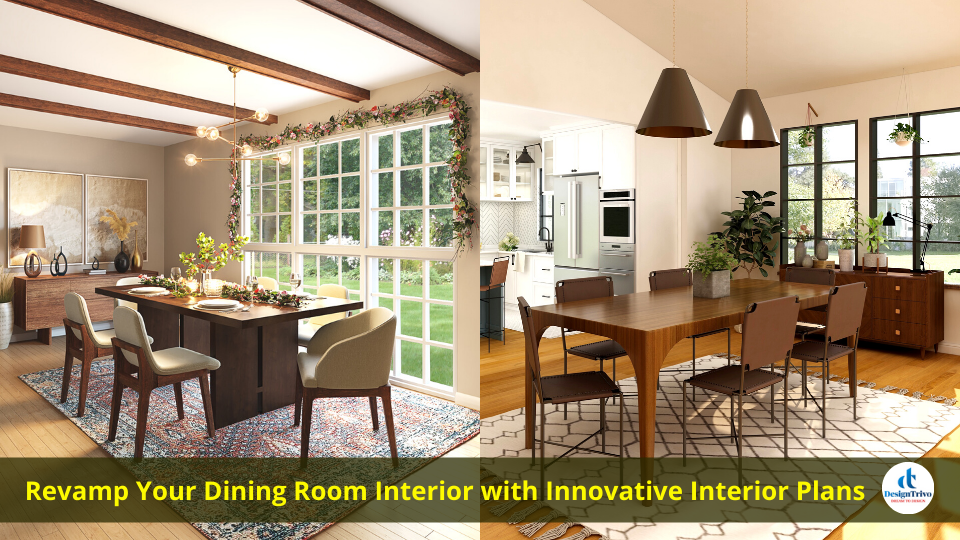 For the dining room design and revamp your dining room interior …..know more.
For expert interior design advice Contact us at DesignTrivo team right now. We will create a luxurious dining experience for you right at home.