When we design for you we note Bathrooms are a lot more than just to take a shower.
For relaxation and rejuvenation, the most important place in the bathroom. DesignTrivo hence understands the essence of designing space correctly for its purpose as well as convenience. We make space useful that make you pleasant and happy.
DesignTrivo is a reputed interior designer in Kolkata working or the past 20 years as a residential and commercial interior and exterior designer. We have a professional team of highly skilled designers who are always in creativity mode to give the best to our clients.
For the bathroom interior designing, the essential feature is the functionality of the space. With the best usage of various modern furniture, our team can even make a small space into highly functional with the multitasking pieces. Even we are experts for customized bathroom design where clients' preferences the priority.
Check out the modern bathroom design in Kolkata with the DesignTrivo. Integrated flawless work and luxury designs have satisfied many of the clients earlier.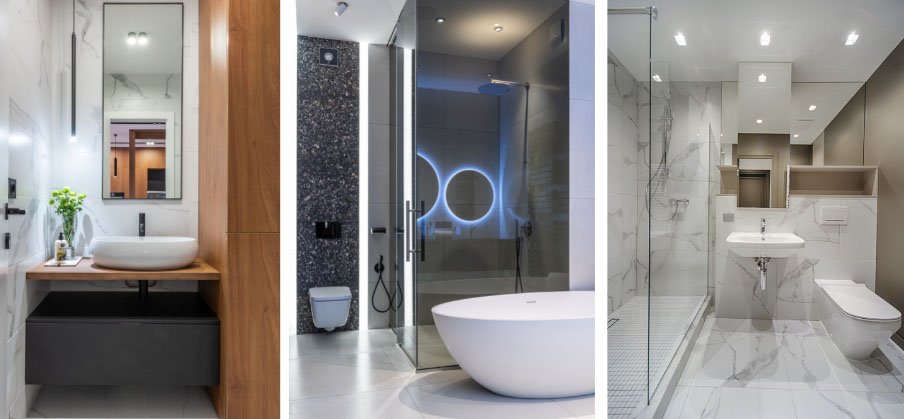 So this time we are looking forward to you. Contact us right now and get a completely new bathroom at your home for a better experience.
Ask for a free Quote for the bathroom renovation from our client-friendly staff.