DesignTrivo is the top-most modular kitchen interior designing company, offering you a variety of modular kitchen design. Our range of designs has trendy looks which are all being manufactured with high-quality materials and flawless finishing.
A kitchen is a place where the family gets together and enjoys the meals of the day. So a modular kitchen creates a very familiar environment where you can spin up good memories. So our designers design it with lots of care. The flawless finishing comes with easy installation features that are highly liked by the client. You can easily consult with our designers for the budge-table modular kitchen design of the DesignTrivo.
Avail the modular kitchen service from us and get a new and fresh kitchen installed at your place. Our designers look after the requirement of the client and provide the service accordingly. The expert team has more than 7 years of experience in building the kitchen within an affordable modular kitchen price in Kolkata.
Modular kitchen doesn't only look beautiful and trendy as well as it will be as convenient as you want. That's the reason we name it "modular".  To bring that of kind aesthetic convenient kitchen, we need to define different layout set up.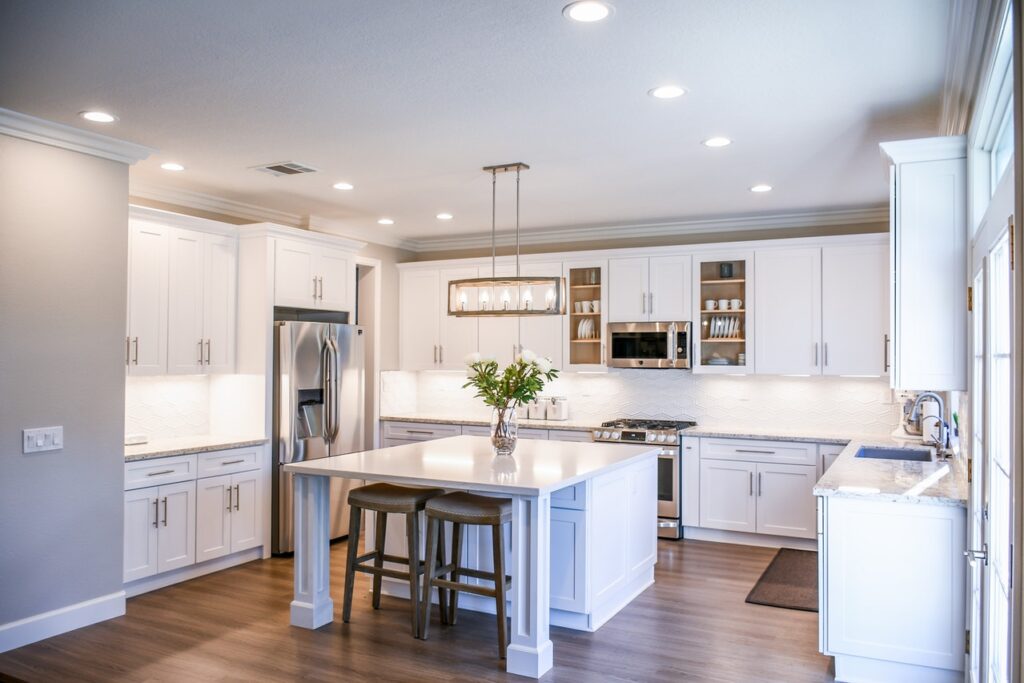 Before designing a full-fledged modular kitchen room this is some parameters where our attention goes first:
1.Kitchen space arrangement:
Having an adequate amount of space is the first step to step up into designing part and the designer start planing about further process of making your kitchen a modular kitchen out-look. Next it come with lay out .
2.Layout planning:
Now a modern days kitchen is not just for cooking events. It's connect with your heart and food which is made with your love and care. so you need to make a layout for multi-functional amenities take in mind.
3.Selecting the Right Appliances:
While choosing appliances take in mind right quality and the brand, which match your test and convenience. So, our designer always consult with client about the concern to select as accordingly.
Get a design advice from senior interior designer now!